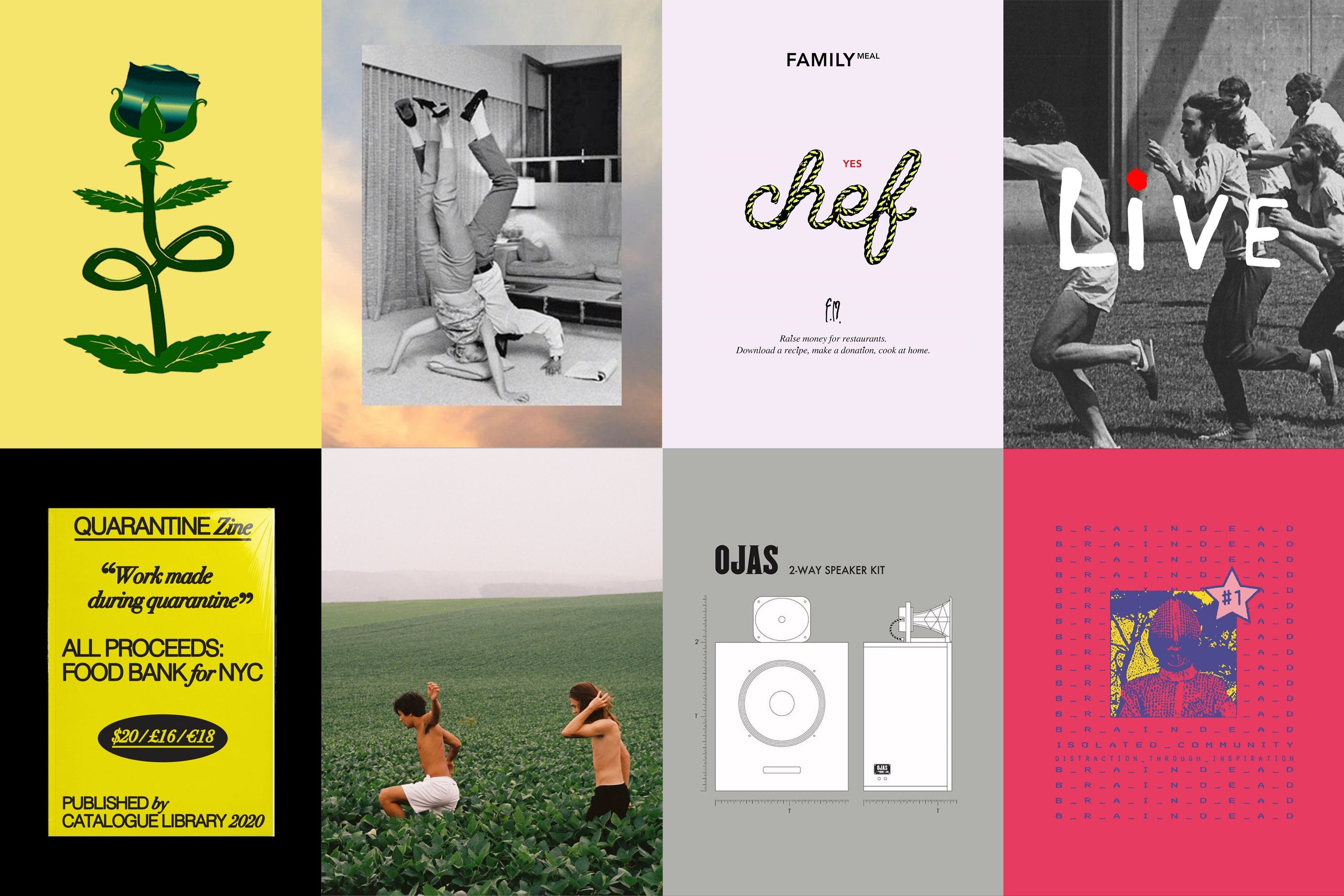 Dream Sequence Editions
Dream Sequence editions is a platform selling limited edition prints to raise money for those affected by the coronavirus. Each print is $100 and $50 of each print sale will be donated. The artist roster includes past Saturdays collaborators Peter Sutherland and Tim Barber.

Family Meal
Family Meal is a website helping to raise money for New York restaurants and their employees while they're closed. They've curated real recipes from NYC restaurants that been designed by local artists and illustrators and are currently accepting donations on their site.

Devon Ojas
Our good friend Devon Turnbull has created "Covid 19 Speaker Building Kits" allowing people to self-build speakers at home at a significantly more affordable price than his speakers would normally cost. We lean on him to outfit our stores' sound systems, and highly recommend these for any audiophile.

District Vision
Our friends over at District Vision have been putting together a diverse roster of individuals specializing in meditation and mindfulness. Tune in and free your mind.
Quarantine Zine
Our friends at Catalogue Design have curated a "Quarantine Zine" featuring works made during quarantine by a great roster of artists. $10 from each zine sold will go to the Food Bank for NYC. Pre-sales are currently sold out but they'll be releasing more in a few weeks.
Sky Ting
Take advantage of isolation and keep moving inside. Pay what you can yoga from Sky Ting.
Give World
Give World is also raising funds for those affected by the coronavirus by selling limited edition prints. Prints here start at $85 and include artists Bjorn Iooss, Adrian Gaut, Chris Burkard and more.
BD Isolated Community Zine
The folks at Brain Dead have released a downloadable zine to help inspire those stuck at home. It features the works of a handful of talented artists including past Saturdays collaborators Peter Sutherland and Kevin Emerson. They'll be releasing new editions periodically.